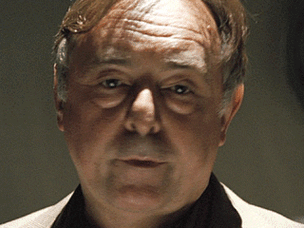 George Merchant
(portrayed by Ron Cook) is a minor character from
Hot Fuzz.
Although a successful businessman in the Sandford community, he was generally disliked due to his large mansion home which didn't fit in with the town's rustic esthetic.
Shortly after being taken home after getting heavily innebriated at the pub, Merchant was attacked by a cloaked figure who knocked him out. The figure then turned on the gas for the fireplace, lit a candle and fried up some bacon and beans on the kitchen stove before fleeing the premises. As Merchant slept soundly, the combined gasses ignited and blew up the whole house.
Nicholas Angel suspected that George Merchant may have been murdered due to his involvement in the sale of a large plot of land. However, it turned out that the fanatical Neighbourhood Watch Alliance had killed George simply because they hated his house.
Community content is available under
CC-BY-SA
unless otherwise noted.